Book One: TRUESIGHT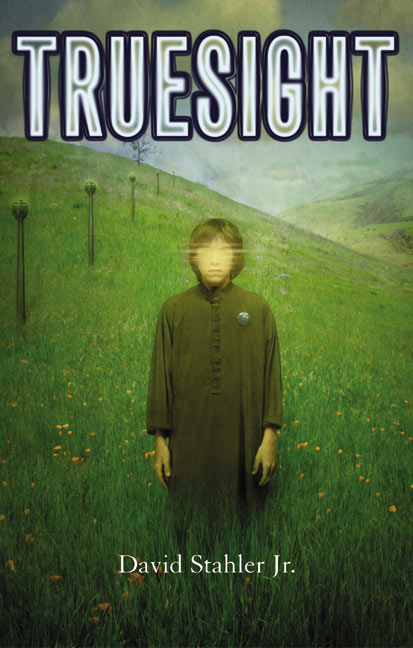 Everyone in Jacob's colony is born blind. It has always been this way. They embrace the philosophy of Truesight: Blindness brings unity, purity, and freedom. It is an exceptional community. Everyone is happy.
As Jacob nears his thirteenth birthday, he anxiously anticipates his new role as an adult and all the changes that will bring. But as the day approaches, a far greater change threatens Jacob's future. It all starts with a searing pain in his eyes. . . .
Critical Praise for Truesight
"Stahler's powerful debut novel is two parts science-fiction thriller and one part cautionary fable about the dangers of fundamentalism. . . . Supple writing and unusual twists should keep readers firmly hooked." —Publishers Weekly
"Stahler's sightless community is both compelling and believable. . . . The original premise and provocative theme will intrigue fans of dystopic fiction." —The Bulletin of the Center for Children's Books
"Stahler debuts with a thought-provoking tale strongly reminiscent of Lois Lowry's The Giver. . . . Fans of issue-driven fiction will find this novel absorbing." —School Library Journal
"This SF coming-of-age novel will intrigue younger YAs…A strong debut novel."—KLIATT
Awards and Other Accolades for Truesight
American Library Association: 2004 Teens' Top Ten nomination
New York Public Library Books for the Teen Age 2006 selection
Texas Library Association: Lone Star Reading List 2005-2006 selection
Florida Department of Education: Sunshine State Young Readers Award Program 2006–2007 selection
Georgia Children's Book Award 2006–2007 selection
New Hampshire: Isinglass Teen Read Award 2006–2007 selection
North Carolina School Library Media Association: Battle of the Books 2007–2008 selection
Pennsylvania School Librarians Association: Young Reader's Choice Award Program 2008-2009 selection
Book Two: THE SEER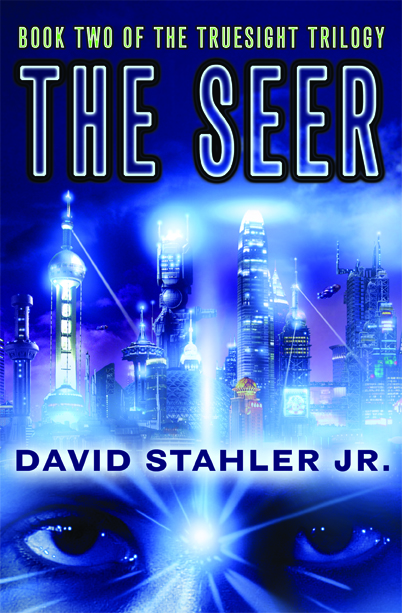 Young Jacob Manford grew up in Harmony, a blind boy raised in a colony of citizens dedicated to blindness as a way of life. Stricken with sight at thirteen, he escapes to the futuristic city of Melville, only to discover he has traded one hostile community for another.
Jacob's sight is but the first of many strange and unexpected abilities—powers he has yet to develop that will help him see the truth before those he loves are lost forever.
Critical Praise for The Seer
"Contemplative flashbacks intermingle with suspenseful sequences and an overall quick pacing to create a story successful in drawing in new readers and keeping returning fans intrigued. The nonstop action leaves eager readers waiting for the final installment." —The Bulletin of the Center for Children's Books
"Themes of trust, fitting in, dependency, and making choices will appeal to young readers." —School Library Journal
Book Three: OTHERSPACE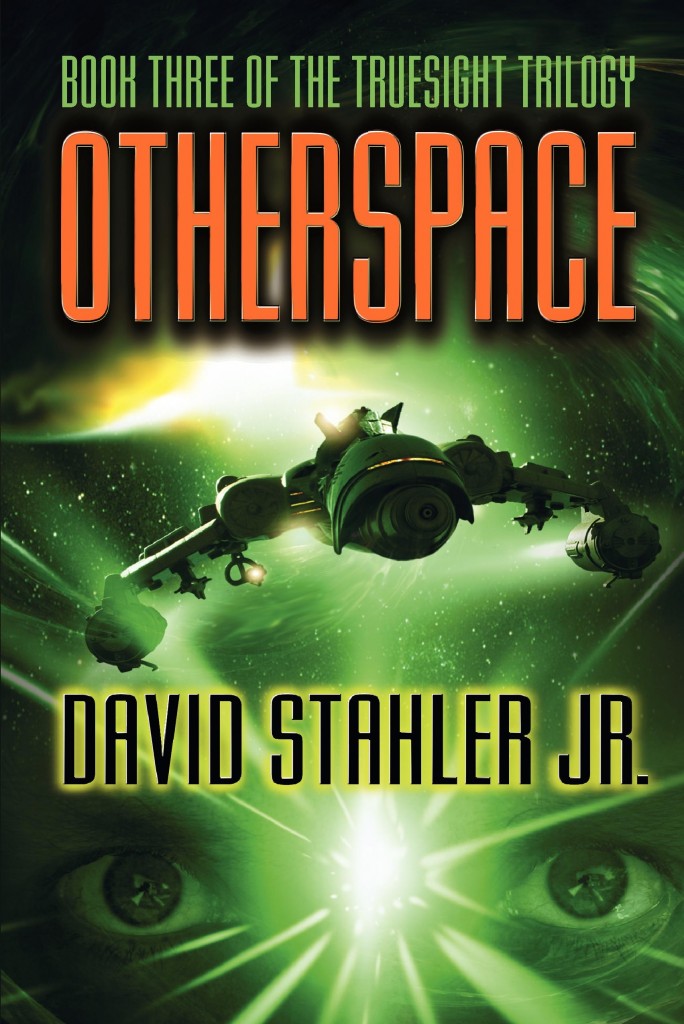 Jacob can see—and his vision brings him great power. But he still hasn't found what he's been looking for. . . .
Danger is closing in. The stars are calling. And young Jacob Manford is restless. He's tried settling into life as a Seer, but he hasn't forgotten the ghostly boy who told him about a new colony—a colony for those who were once blind but can now see. A place for people like Jacob.
Soon Jacob buys passage on a cargo ship hurtling toward distant planets. But strange events along the way worry him. Is he moving toward a new life and a new sense of peace, or is he simply bringing trouble with him?
Critical Praise for Otherspace
"The climax of Jacob's adventures will more than satisfy the readers who've reached this point in the trilogy."—Kirkus
"Stahler writes a thought provoking coming-of age story about a sequestered world that does not welcome those who are different, which is certainly a feeling to which Earth-bound teens can relate. …Stahler creates characters about whom readers care, holding them captive in the story weave until the end, when Jacob has done what the fates demand."—VOYA
"An explosive climax neatly wraps up all the plot threads and brings about a satisfying conclusion. This fast paced and exciting conclusion to the "True Sight Trilogy" works well as a stand alone title, but be prepared for an increased interest in the previous books."—Children's Literature
Download the trilogy today!
eBook editions now available for only $3.99, featuring new covers by Phatpuppy Art out of LA!